I had a great time signing books in New Hope on Saturday. It's such a cool town. I've loved going there since I was a teenager looking for Manic Panic and obscure records. Zipperhead is gone and there are no record stores that I could find but
Farley's
is still there and is still a very, very cool bookstore. I took a ton of pictures. Enjoy! (The first picture I did not take, but it is from Farley's website and I really love a good bookstore cat.)
Bookstore Cat.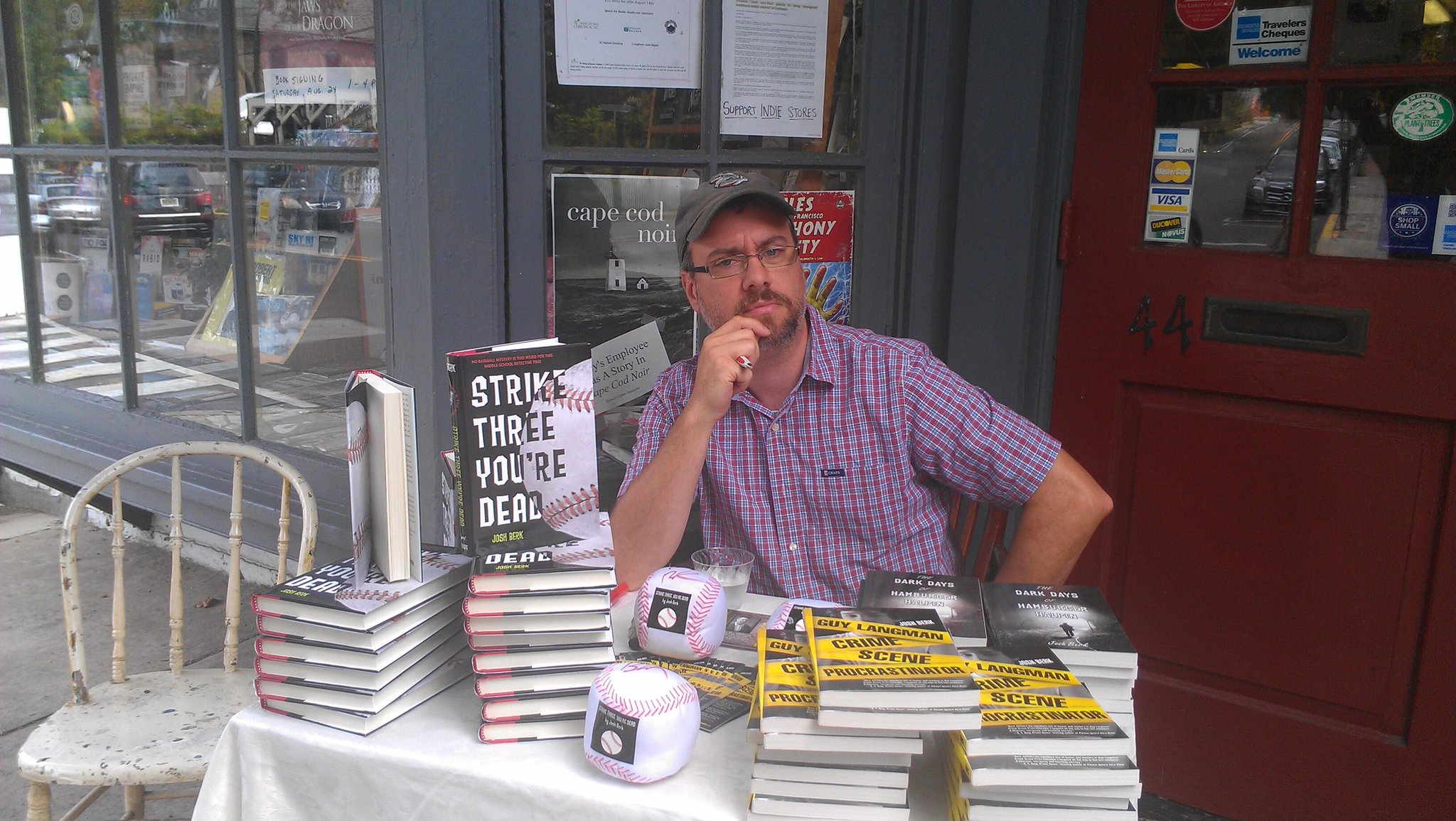 Ready to sign, looking authorly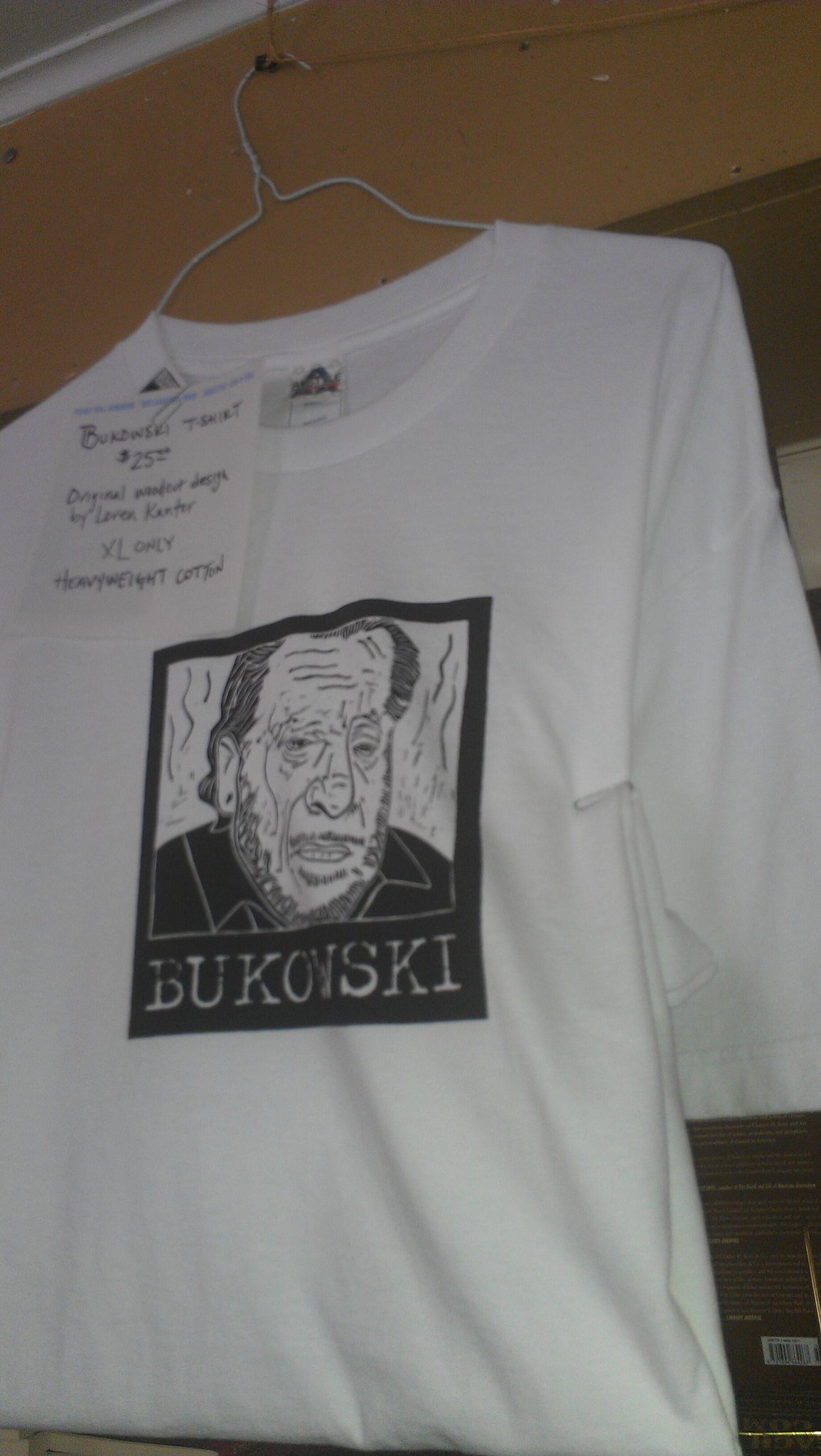 Exhibit A that Farley's is cool.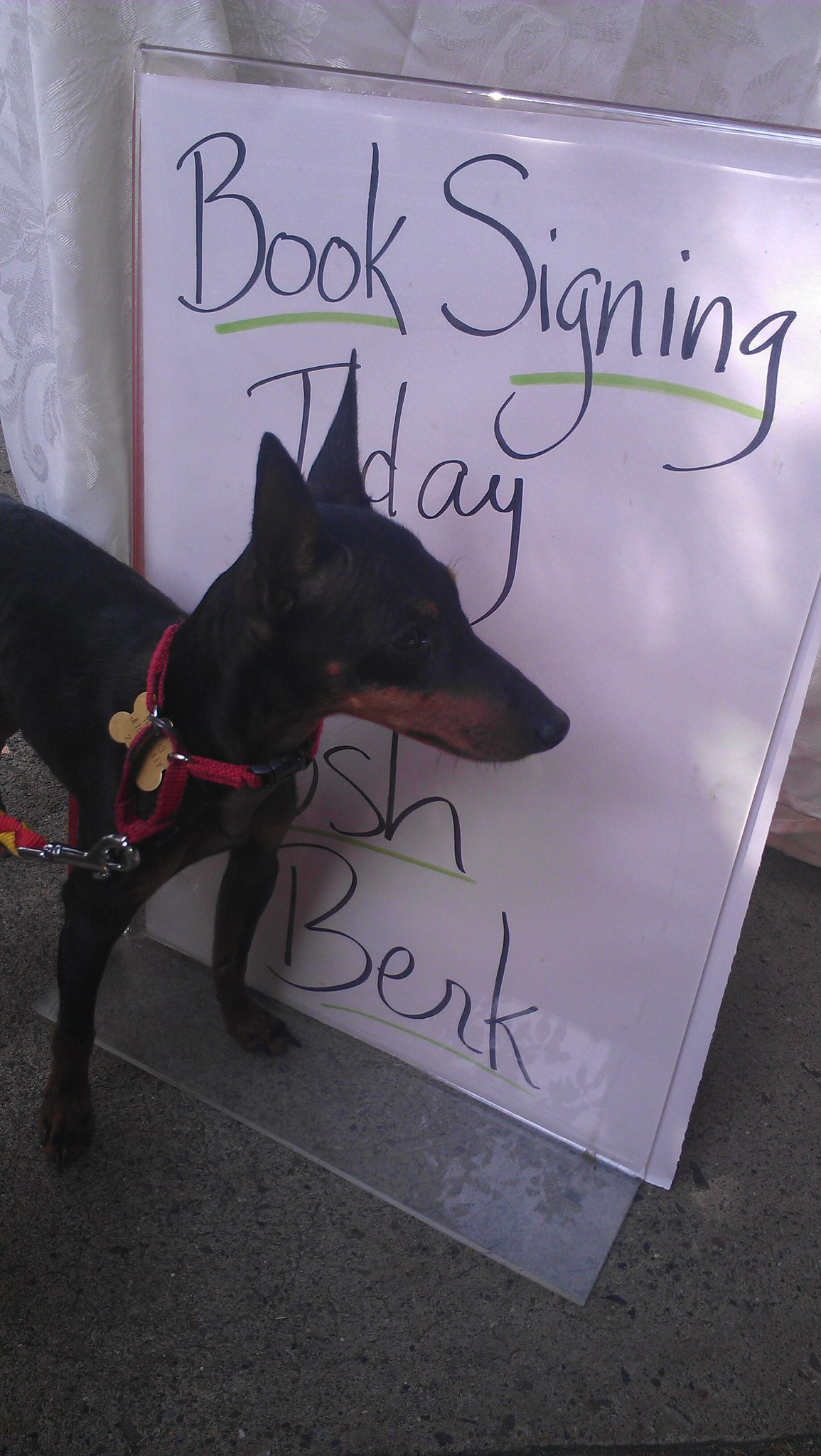 I roped this tiny puppy into helping promote my signing, but mainly he just blocked the sign. Stupid dog! Just kidding, Pacer, I love you.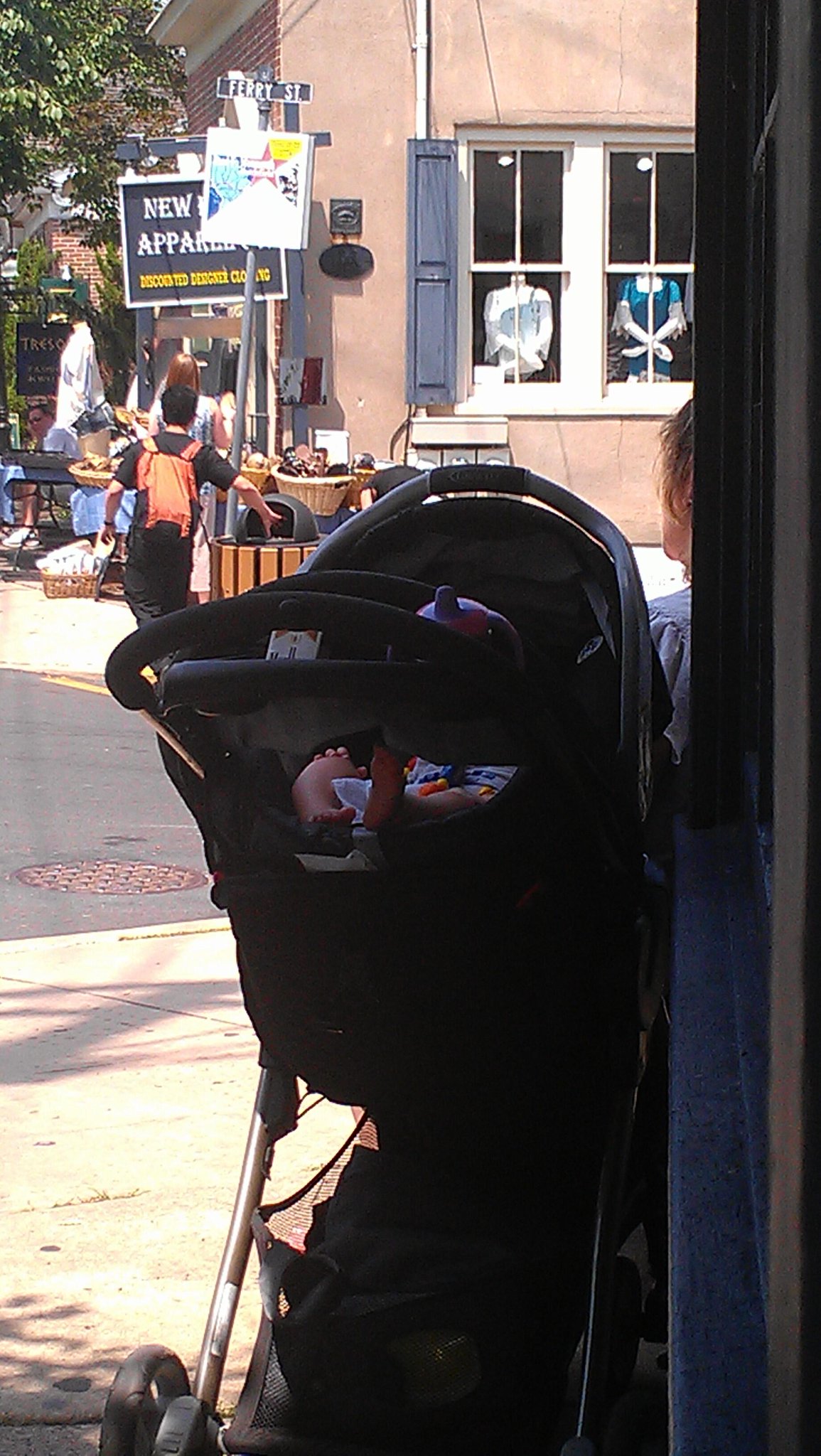 Some guy asked me to watch his baby.
I signed a book and then Jamie took a picture of it and tweeted it and then I re-tweeted it before she even left the store. Now I'm blogging about it. Ah, the 21st century.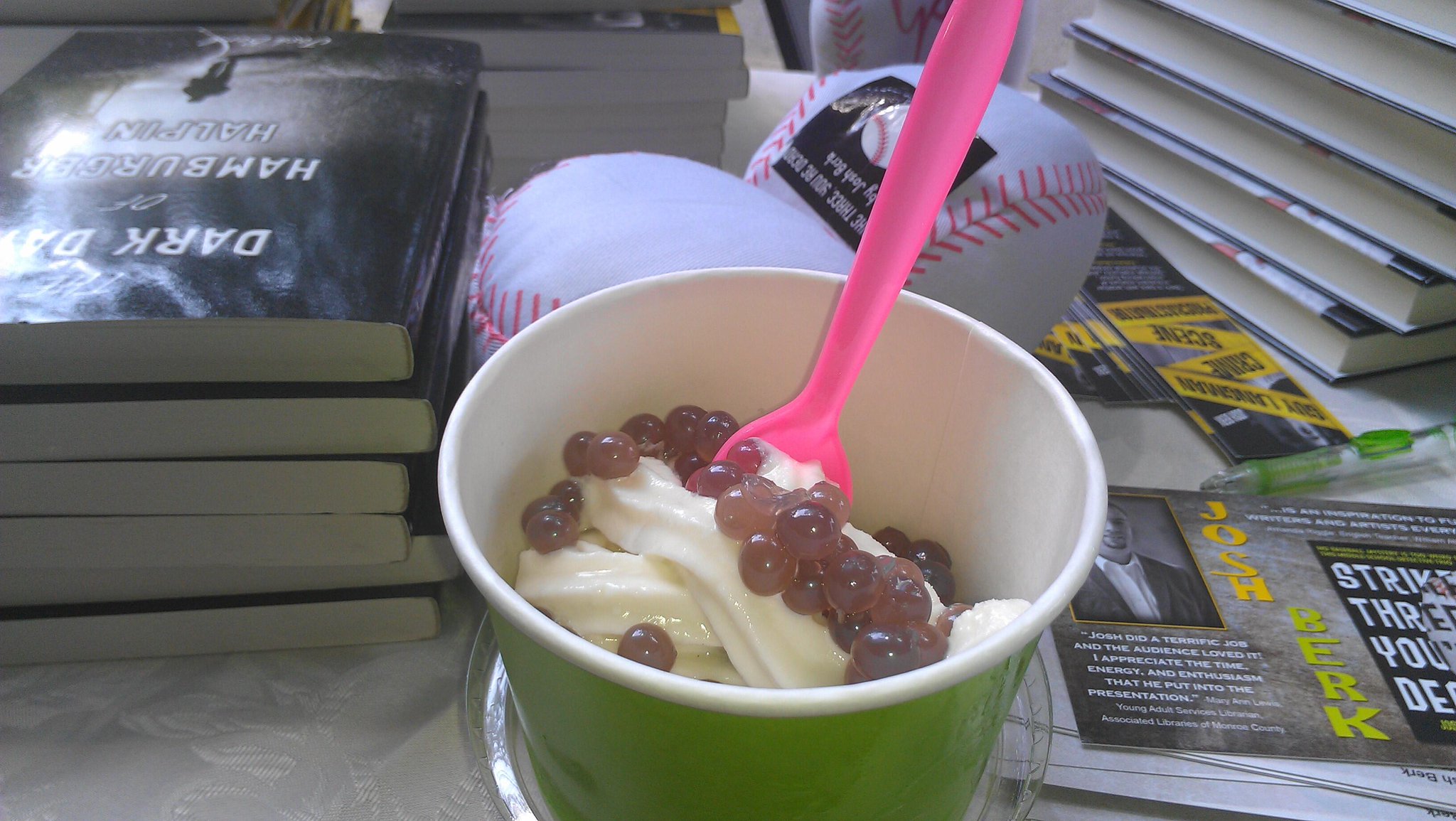 I had fancy New Hope frozen yogurt: raspberry pomegranate with blueberry poppins. I am not sure if I'm spelling poppins correctly, or even what they are, other than that they are like weird little fruit bubbles that are awesome.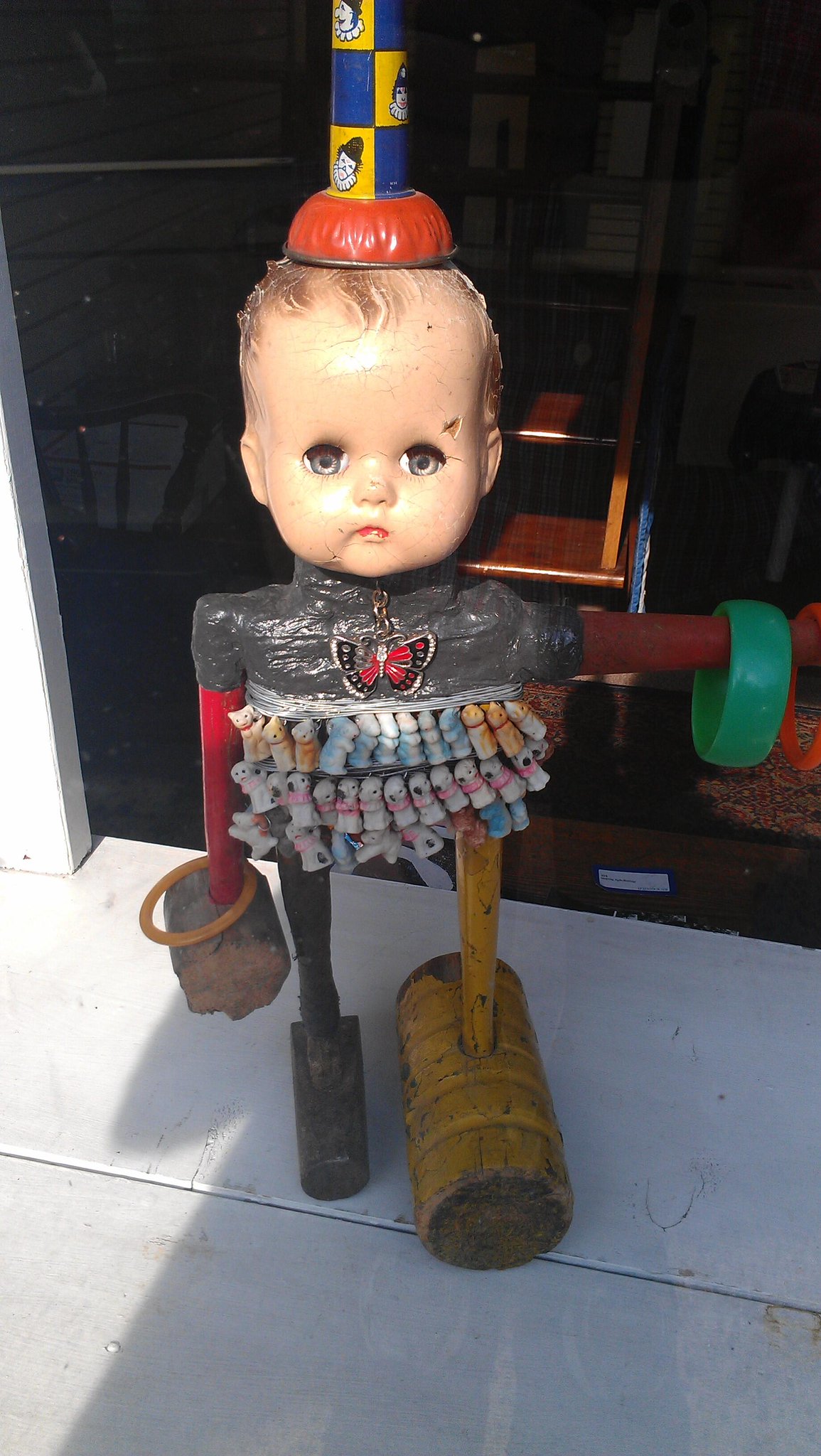 Then after the signing we walked around New Hope and saw some weird art in its many galleries. This is like some sort of hammer-limbed baby. I love art.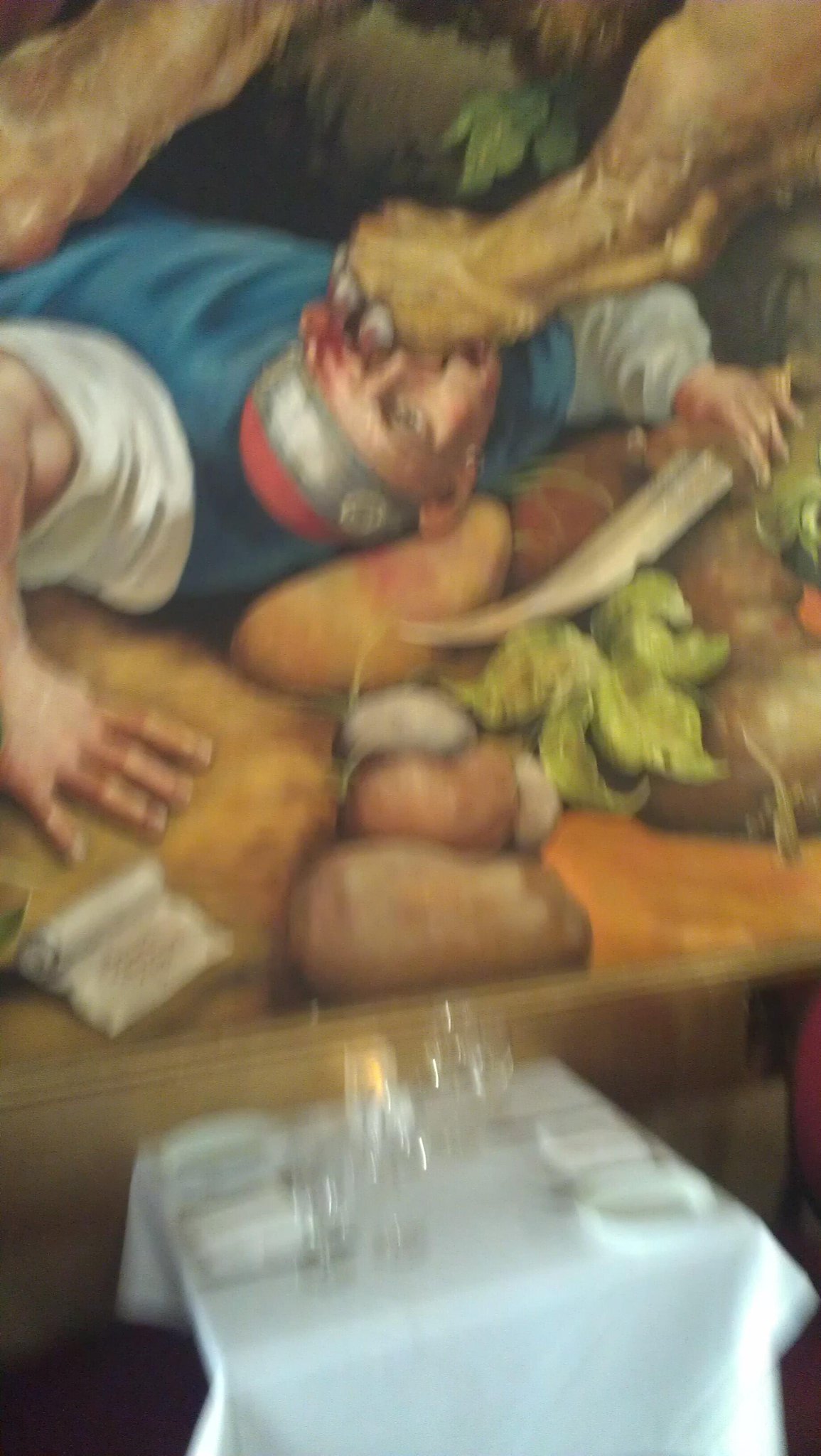 Then we ate at Marsha Brown's, a restaurant that used to be a church. There is still religious art on the walls. Is that Daniel getting stepped on by a lion? Anyway I thought it was awesome.
T H E E N D.
Thanks, Farley's!