I got my advanced copies of the new Lenny & The Mikes book yesterday! Seeing the first printed copies is always a thrill! I took pictures:

.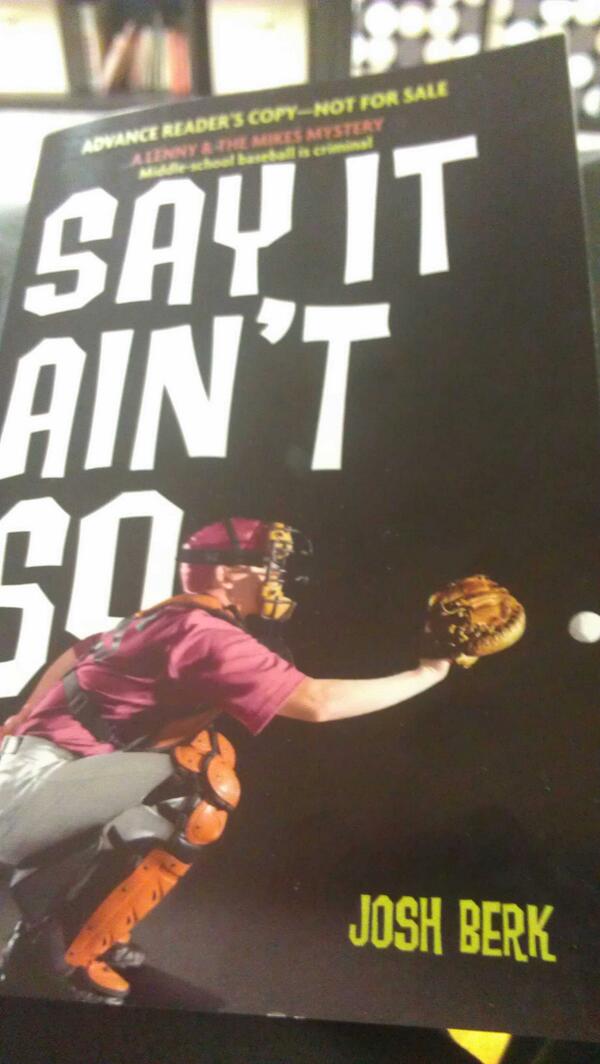 Here's a picture of the first page. Well, after a little prologue. The prologue is good (if I say so myself) but the first sentence really cracks me up (yes, I crack myself up) so I'm positing it here.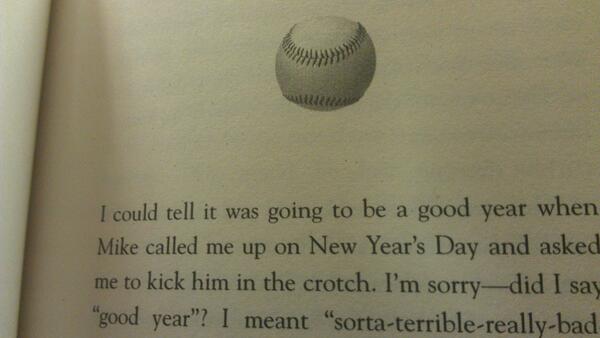 And here's the back! I really like the description that my editor came up with. (Full text below if you can't read the pic)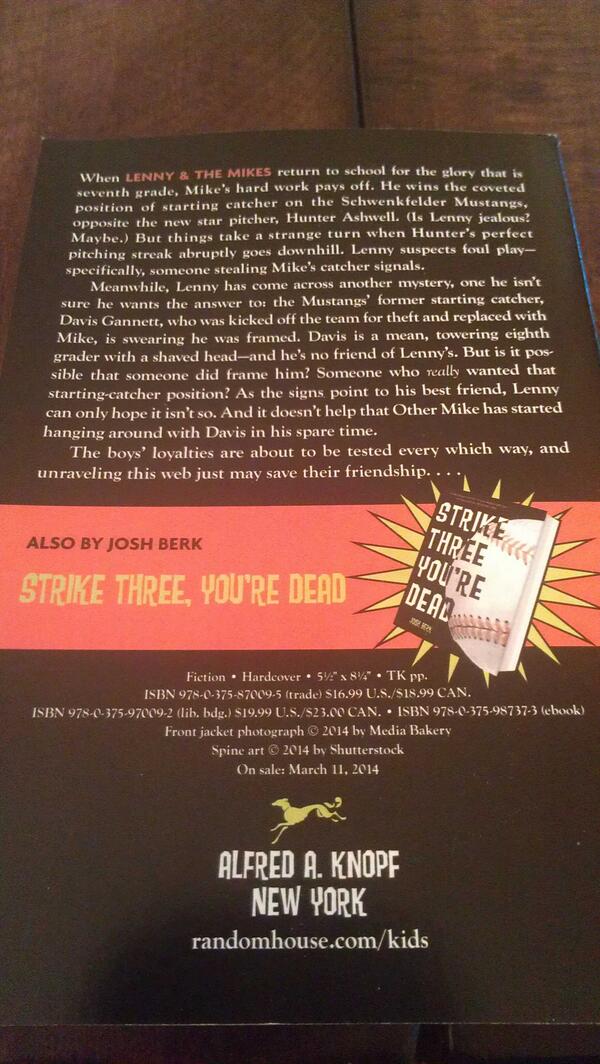 When Lenny & The Mikes return to school for the glory that is seventh grade, Mike's hard work pays off. He wins the coveted position of starting catcher on the Schwenkfelder Mustangs, opposite the new star pitcher, Hunter Ashwell. (Is Lenny jealous? Maybe.) But things take a strange turn when Hunter's perfect pitching streak abruptly goes downhill. Lenny suspects foul play -- specifically, someone stealing Mike's catcher signals.
Meanwhile, Lenny has come across another mystery one he isn't sure he wants the answer to: the Mustangs' former starting catcher, Davis Gannett, who was kicked off the team for theft and replace with Mike, is swearing he was framed. Davis is a mean, towering eight grader with a shaved head -- and he's no friend of Lenny's. But is it possible that someone did frame him? Someone who really wanted that starting-catcher position? As the signs point to his best friend, Lenny can only hope it isn't so. And it doesn't help that Other Mike has started hanging around with Davis in his spare time.
The boys' loyalties are about to be tested every which way, and unraveling this web just may save their friendship...

More about the book here.
Release date isn't until March of next year, but I'm excited!